WEB DESIGN AND DEVELOPMENT SERVICES IN SOUTH AFRICA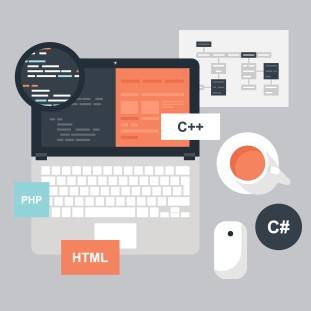 More people use the web to search for businesses than ever before, without a website you're invisible to them.
Boost Business Credibility
Having a website that consumers are able to find gives your business a greater level of credibility.
Having a website allows consumers to a reach your business 24 hours a day, 7 days a week.
2.4 billion people use the internet everyday, without a website you are reaching 0% of them.
Web Development Solutions
First impressions matter, and what better way to create a positive one than by having a professionally designed and highly user friendly website?
At Ruby Digital we understand the importance of having a website for your business. More and more consumers are taking to the internet to find products and services, and without a website you are invisible to them, leaving them no choice but to go to your competitors.
We understand that having a wonderfully designed website is useless if it's not converting visitors into customers, and that is why we create websites that are optimized for conversion, giving you a website that is both beautifully designed and extremely functional.
A big benefit that Ruby Digital has over other web design companies is that since we are also a SEO company we are able to create websites that are designed using the latest SEO practices, giving your website increased visibility.
We consider all options to ensure that your targeted audiences have the best user experience possible and that they can be immediately captured and converted. Our creative design strategy results in high traffic conversion and ultimately increase your bottom line.
As an experienced design and branding expert team, we have successfully designed and constructed multiple e-commerce websites for start ups and corporations in a wide range of industry verticals.
Talk to us today for your creative design needs and let us help you make a real difference in your bottom line!
Ruby Digital has been a great asset to our team. They have a wealth of knowledge in the digital space and are able to assist with various online aspects. They are always willing to assist, explain and train. The team goes out of their way to offer additional support and guidance. They show a real interest in our success which ensures return on investment.
Kidz City has been using Ruby Digital and we have seen our business grow due to our better rankings. I would not hesitate to recommend them to anyone wanting to see their business grow!
You guys are awesome! Professional personalized service, great doing continued business with you. Ruby Digital helped us achieve great sustainable results over a short time frame in an aggressive IT industry.
Our Accreditation's