If you need a product or service that you haven't used before, the vast majority of us will reach for our phones or laptop and ask Google where we can find it. We glance over the first few entries that get returned, and for the most part, we'll end up buying one of the first ones we see. We don't often give much thought to how those search results got there or why they're listed in the order they are – but to a business trying to sell their product or service, it's more important than ever that they show up when potential customers perform that search, and that they're high up on the list of results.
While most people have at least heard of SEO, or search engine optimization, SEM, or search engine marketing, isn't thrown around quite as often, at least yet. You've probably noticed those first few results in Google with the little green "Ad" next to them? What you might not have considered is that someone has paid Google for those ads to show up when they do, and if you click on one of those results, the advertiser is going to be charged for your click. That's where search engine marketing comes in – the art of designing ads that will get the right people to click through at the right time, and convert into business. But that's just one aspect of SEM.
Not all online advertising is paid for – after all, Google wouldn't maintain their position as a search leader if all their searches returned was advertising! People go to Google for information first, they have a problem that needs solving or a question they want to be answered. This is where unpaid or 'organic' traffic comes from, and this is yet another aspect of search engine marketing. Search engine marketing companies factor in several elements, such as SEO, keyword research, analysis of competitors and the expected returns on paid advertising campaigns, among other variables, to come up with a comprehensive SEM strategy for their clients. It's all become a bit more complicated than placing an ad in the paper!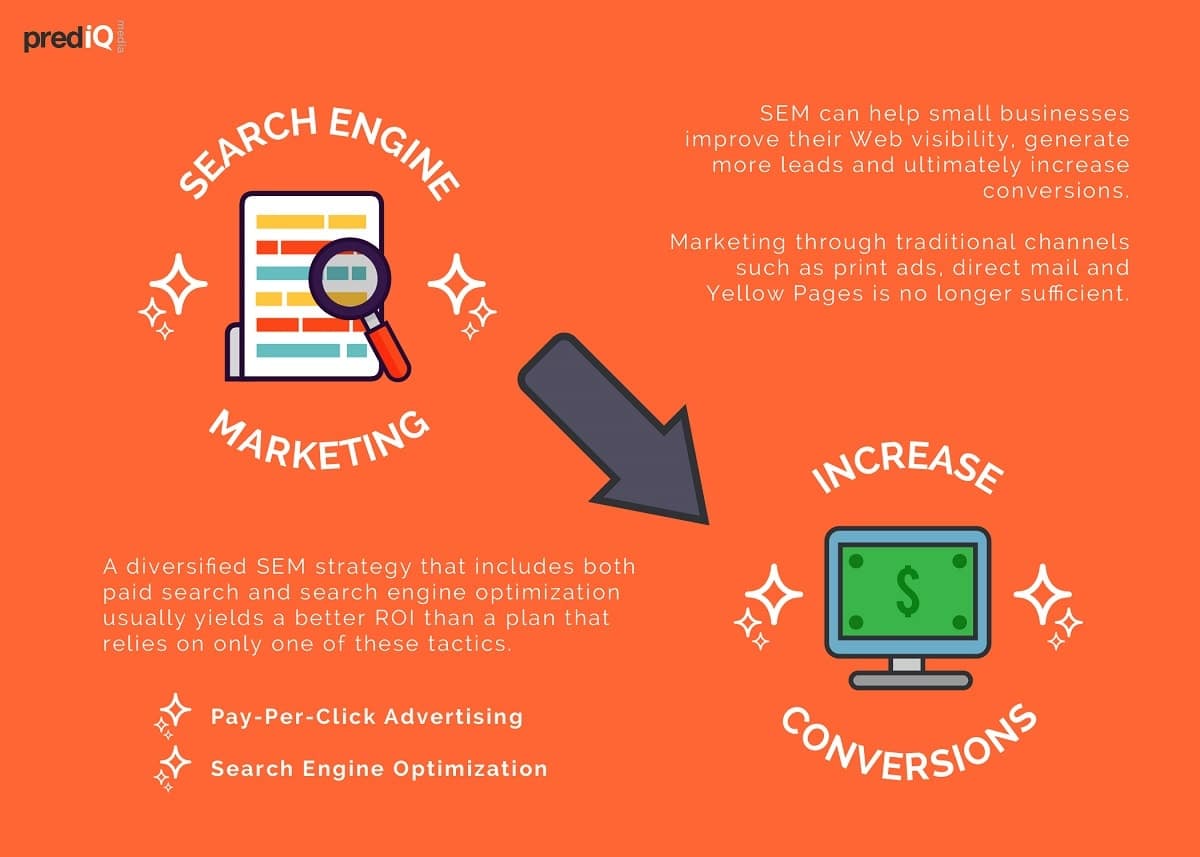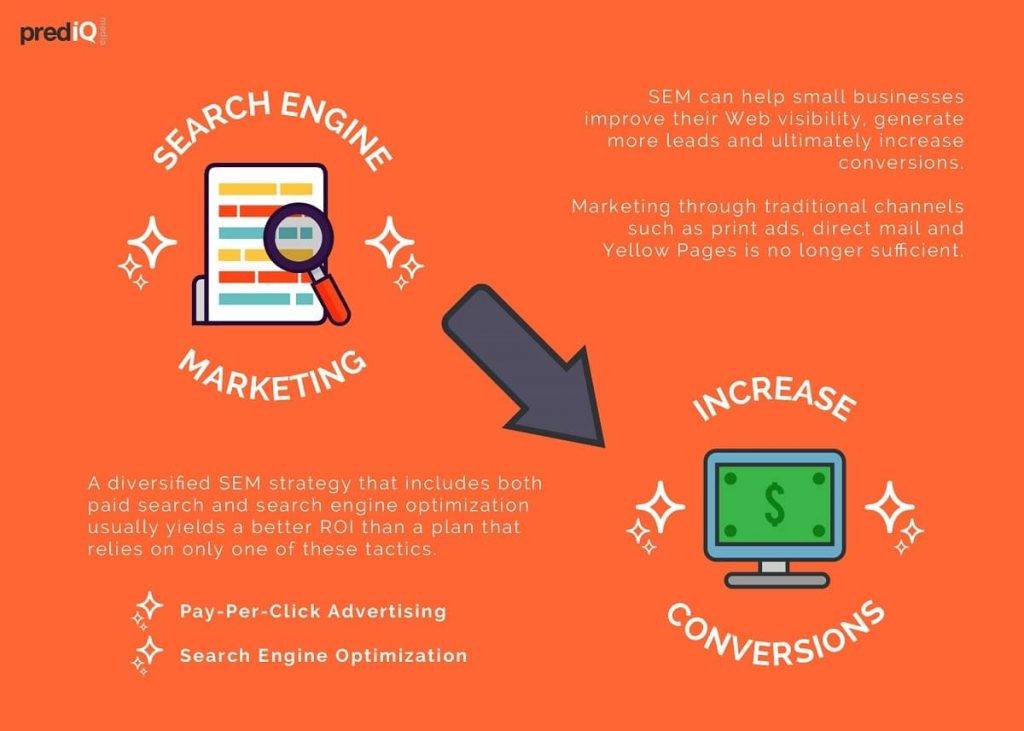 What's The Difference Between SEM and SEO?
Most of us know that SEO stands for search engine optimization, but what does that mean? What are you optimizing? To understand that, you need to understand a little about how Google decides what results are most relevant to you when you enter a query. Here's a very simplified scenario. Let's say you've just moved to a new city and you need to find a new hairdresser. At this point, all Google knows is your location, so they might return a Google Maps listing of all the hairdressers near you – fine.
But what if you're strapped for cash from the moving expenses, and you instead search for 'cheap hairdresser'? Now Google can get a bit more specific, and search within the websites of all those hairdressers near you. If several of those hairdressers have a section on their website mentioning that their prices are good, Google is going to prioritize those results over the others for you. If you're a hairdresser that prides yourself on your prices, then it makes sense to make sure that the words cheap, affordable, value for money, etc. appear on your website – that's basic SEO.
SEM or search engine marketing takes the process further. If you've got five competing hairdressers who offer low prices, how are you going to stand out? One of the ways is with paid advertising, which involves Google charging you for appearing in one of the top spots for a certain search term. So in the case of our hairdresser, if someone searches for 'cheap hairdresser' you might want your ad leading with "Best prices, best quality haircuts in XYZ region right at the top of the page. Because this advert is targeted at someone who is actively searching for a service, there's a good chance that if they click that advert, they'll end up choosing you – and because it's so targeted, it's extremely valuable to businesses.
This type of targeted advertising is generally referred to as PPC or pay-per-click advertising because Google charges you for every customer who not just sees the ad, but actively follows the link to your website. This leads on to another aspect of SEM which includes monitoring metrics such as the number of clicks and impressions (or how many people see the ad come up but don't click on it), setting an appropriate budget, writing ad copy that will entice viewers to click through and monitoring which of your campaigns are getting high click-through rates which aren't, and what you can do about it.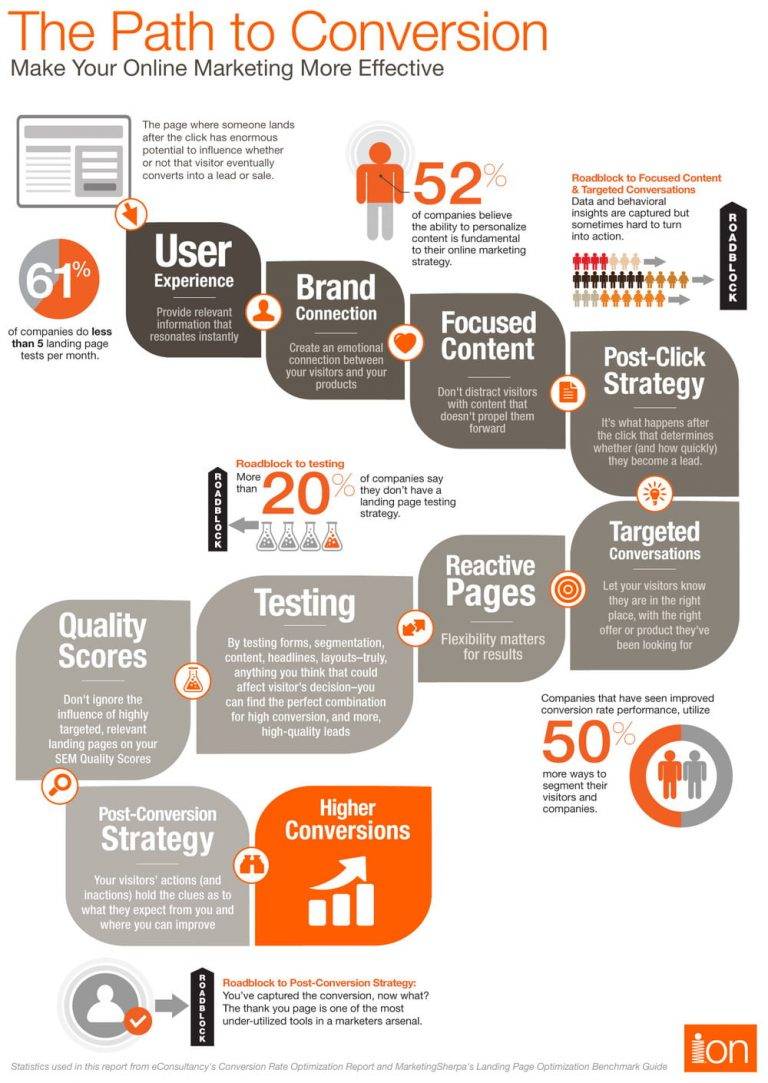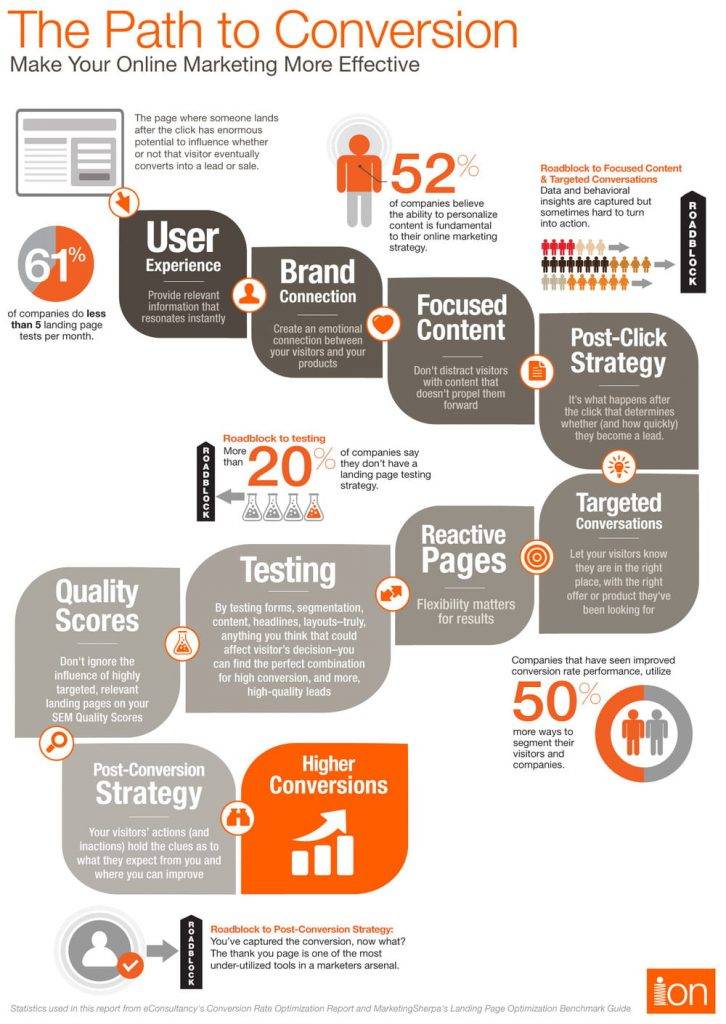 SEO and SEM are both vital components in online marketing – part art and part science – continuing to grow and evolve as the impact of the web on our lives does.