TV advertisements are in the past and known as the traditional way of promoting your brand. Since more people are using the internet to watch videos online it's become a new and innovative way of advertising. 
YouTube has over 6 billion hours of videos viewed every month and now Facebook, Twitter & Instagram have allowed video streaming too. More companies are using these platforms to create brand awareness. So how can you use video for effective marketing of YOUR brand? 
In today's article, we'll be giving you five different ways you can use video to market your business. These ideas will help your business grow faster and the good news is that it won't cost you much. 
1. Experiment with Video Lengths
Image via: https://wistia.com/learn/marketing/optimal-video-length
Use a marketing analytics tool to help you identify what length of videos your audience prefers. Experiment with the duration of the videos and check data to see how many people watched your videos through to the end. Additionally, your analytics tool can also show you the video's engagements such as: 
How many likes or dislikes it got

Comments on the video

The number of times it was shared 
It's wise to check each social media platform and the video durations they allow. Here are the recommended video lengths for popular social media platforms: 
30-second videos for Twitter 

Facebook allows video duration of up to 120 minutes 

60 seconds for Instagram 

10 seconds for Snapchat 

Minimum of 15 seconds but up to a minute for TikTok
Additionally, if you have a video that's longer than the above-mentioned lengths, then post your content on YouTube. Post a link that your audience can click on that will take them to your YouTube channel so they can view your entire video.  
2. Product Videos to Promote Goods
Did you know that you can create product videos if you're selling goods? Some people want to see what a product looks like in real life before purchasing it. That's why some consumers will spend 89% more time on watching product videos than going to sites that only showcase a picture of the item. 
Give your audience a virtual shopping experience by posting a video on your website or social media pages. Cover topics like the following: 
How it looks in reality

The cost of it 

How it works 

It's benefits 
Allow a product review option at the bottom so people can engage and give you ratings on your items. This will boost your page rankings and it will most likely get more people buying your goods. 
3. Build a Well Structured YouTube Channel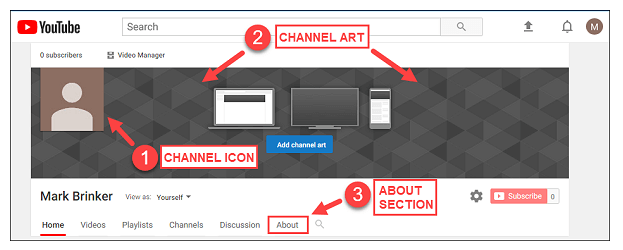 As mentioned before, if your social media sites can't accommodate the duration of the type of videos you want to post then you'll need a YouTube channel. However, since you'll be posting videos for your business it must be professional. 
Ensure all your videos are of the highest quality and place them in categories so people can navigate through your list easily. 
Furthermore, each video must have an informative title that tells prospective buyers exactly what the video is all about before they click on it.
4. Create Tutorial Videos 
How-to or tutorial videos have become extremely popular on all social media pages. You can make a tutorial video on any product you're selling and it's bound to motivate your audience to engage with you more. Your tutorial videos should show your audience how to do the following: 
Easiest way to use your product 

Life hacks by using your products or services 

Tips and tricks to maintain the product 
If it's a product that needs to be put together, create a video on how to assemble it. Bear in mind that your tutorial video should be short and easy to understand. Furthermore, if you want to create a short video, use editing tools such as Corel Video Studio that will speed up the video. 
5. Optimise Videos So They Can Be Found 
To get more people to see your videos you must optimise them. Hashtags are used to optimise video content so that people can see it when they search for keywords. When posting your video, include as many hashtags as you can and use keywords that describe what your video is all about. 
Final Thoughts 
Video content has the power to boost your conversion rate by 80%. Another study shows that 74% of consumers bought a product after watching a video on how it works. So there's your proof. If you want to increase your revenue and your online audience, utilising video content is the way to do it.