Max Laser
Search Engine Optimization
MaxLaser is a laser machine and accessory wholesaler that meets the demands of the industry by providing all-round laser application solutions with high-tech firms professionally building and constructing their laser machines. MaxLaser has extensive industry experience and knowledge to assist customers in selecting the most suitable laser machine for their requirements.
62.5%Increase in Organic Conversions on Website Month-On-Month
12 PlacesRanking Increase For The Search Term "Laser Cutter Cape Town"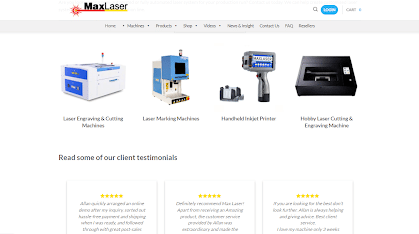 Brief & Objectives
Max Laser approached Ruby Digital with the goal of increasing its sales, lead conversions, and brand awareness. We developed a strategy that included SEO services such as on-page and off-page optimisations, blogger outreach campaigns, content marketing, and Google My Business management.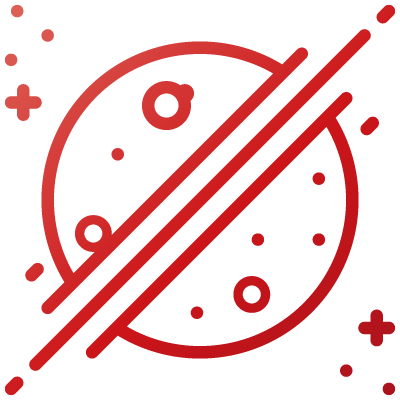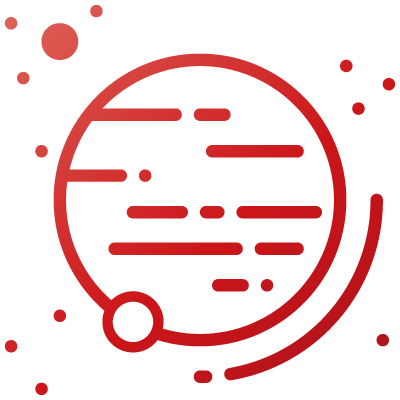 Challenges
Max Laser ranked just 4th for the search term "laser engraving machines". They were also not included in the "Local 3 Pack"—a colourful, prominent map listing that presents to consumers the three businesses that Google considers to be most relevant to the query and the searcher's location and of the highest quality.
This immediately led us to identify 2 challenges: poor search engine optimisation and a lack of reviews that would position Max Laser to be included in the Local 3 Pack.
In addition to these issues, backlinks were also identified as a challenge. While Max Laser did have some backlinks, it had far fewer than its competitors. Since MaxLaser is a very niche company, the only limitation is finding referring domains that will have high authority, high traffic, and relevance to create blogger outreach campaigns for.
Max Laser's website was identified as generally strong, but with notable weaknesses that, if improved, could lead to better web traffic statistics. Areas to be improved include information resources such as FAQ's and returns policies not being highly visible. Other areas included the need for an "About Us" page and product images.
Our Solution
We began by implementing internal links on the website, as well as reindexing website URLs so that the site was more optimised for search engines. 
We also set about optimising keyword use on the website to increase search rankings and increase search traffic, as well as creating new pages for specific products. 
To achieve Max Laser's keyword goal of ranking on page 1 for "laser cutting machines" in South Africa, we would identify and improve the rankings of relevant keywords that are already on pages 3 to 10, utilise keyword mapping to create more keywords and rank for more keywords on their relevant pages, reach out to bloggers with higher quality referring domains, and analyse competitors to find which referring domains point to them.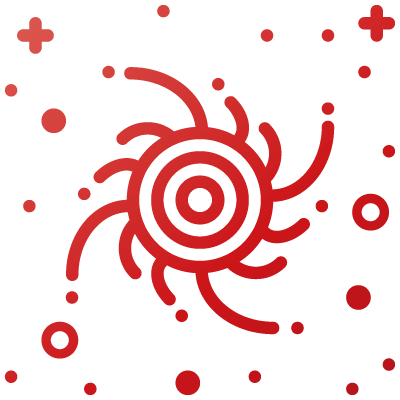 "Ruby Digital have helped taken my SEO ranking to another level. I would not be ranking 1 & 2 consistently without their professional help. Great bunch of people to work with as well. Highly recommend doing business with Ruby Digital."
Results
?The month-on-month change in website data has been positive. With an average of 84.5% in new users on the website, the bounce rate decreased by 5.1%, and the average session duration increased by 13.7%. This indicates that more intentional users are finding the website and spending more time engaging with it. 
Organic conversions from the website increased by 62.5% month-on-month and the goal conversion rate has climbed by 70.2%, again demonstrating that the people now visiting the website are more likely to become customers than before.
In terms of keyword ranking optimisation, the ranking for the search term "laser cutter cape town" has increased by 12 places on mobile, and 2 places on desktop.
Google My Business data has also improved meaningfully. Direct searches for Max Laser have more than doubled since February of 2021, an increase of 158%. Discovery searches similarly improved by 171%. This went on to increase the actions taken on the search results by 168%. Most impressively, the number of people who then looked up Max Laser's location on Google Maps increased by 788%.