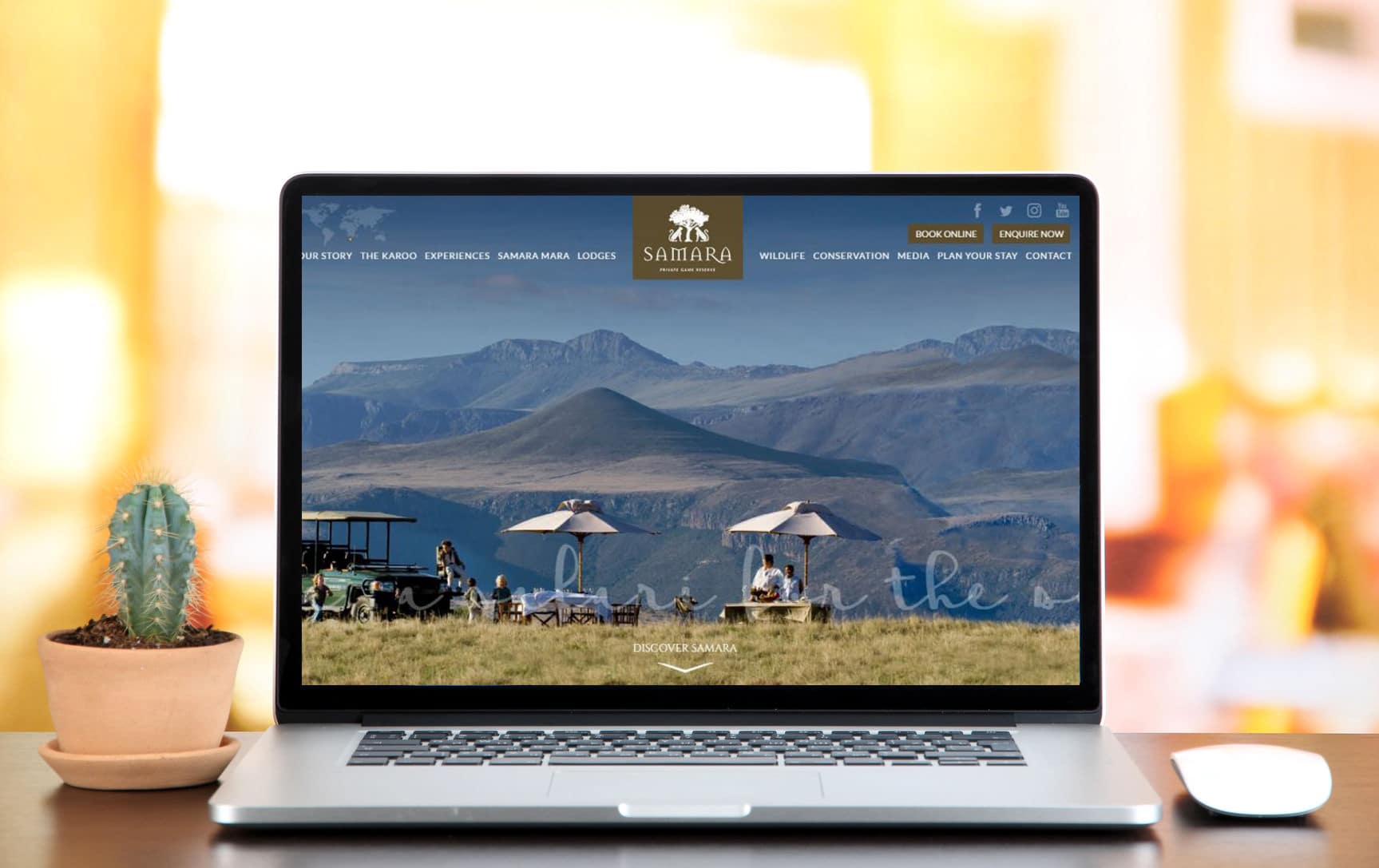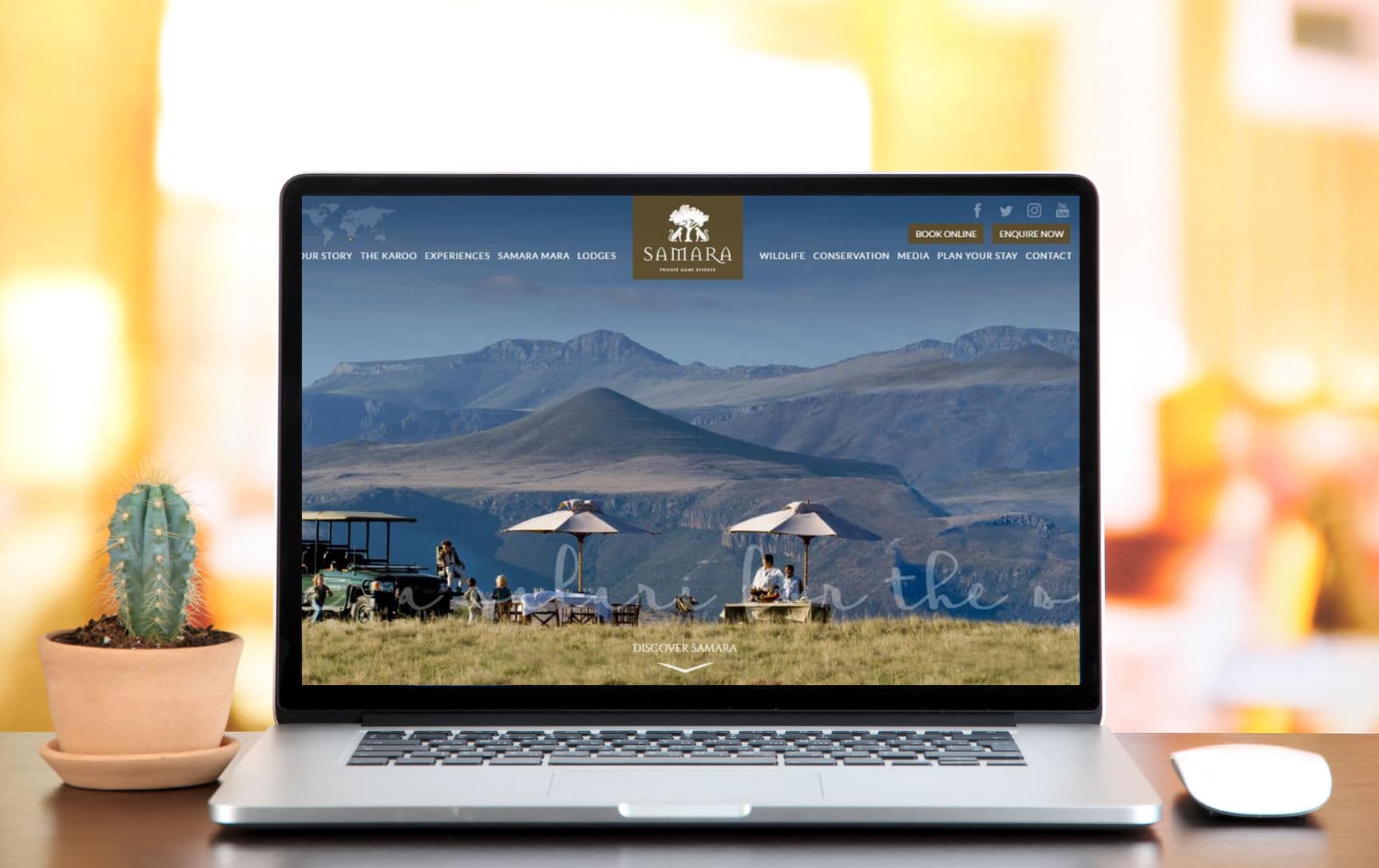 Client Overview
Samara is an award winning five-star game reserve in South Africa's Eastern Cape, specialising in various luxury accommodations and tours.
Brief & Objectives
Samara's core objectives were to look at increasing their bookings for select properties within their portfolio as well as improve the quality of their traffic.
Challenges
The challenges we faced involved a combination of low visibility for general game reserve related terms within the current search results. Samara also faces historical, technical legacy issue, mobile incompatibility and designs which weren't in line with their target market.
Our Solutions
• Change in keyword focus to fewer more relevant fewer higher quality key terms.
• The deployment of a local Google maps strategy with an emphasis on capturing reviews to improve overall brand confidence.
• Design and implement architectural changes to the new website along with the migration to a more mobile friendly format.
• Generate high-quality content in collaboration with the client to publish on high-quality relevant websites around the world.
Results

Increase in Organic Traffic
Increase in Conversion Rate
Local Ranking Results
"Eastern Cape Game Reserves"
"Game Reserves Eastern Cape"
"Game Lodges Eastern Cape"
"Eastern Cape Game Lodges"