SupportBusiness.co.za – Wesgro
Web Design & Development
Wesgro's Support Business initiative (formerly supportbusiness.co.za) provide a virtual team of sectorial and communication experts who are here to help businesses navigate the uncertainty caused by various sources of information during the Coronavirus crisis. The website offered tools, guidelines, and best practice to help companies build resilience for now and the future. The Support Business website recently merged with the primary Wesgro website.
75%of Audience From Organic Traffic 
2,700+Queries Made And Answered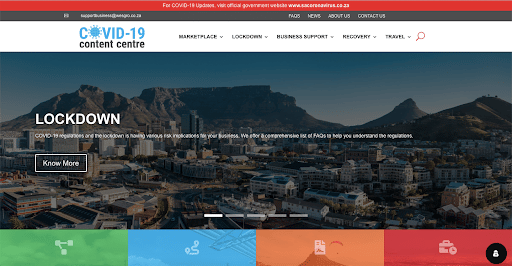 Brief & Objectives
Wesgro came to Ruby Digital with the challenge of creating a resource for businesses to help them navigate the impacts of the COVID-19 pandemic. As part of the project, we were tasked with developing a tool to help businesses find support or disaster relief funding information best suited to their specific circumstances, as well as an easy-to-use marketplace for Personal Protective Equipment (PPE) relevant to the Coronavirus crisis.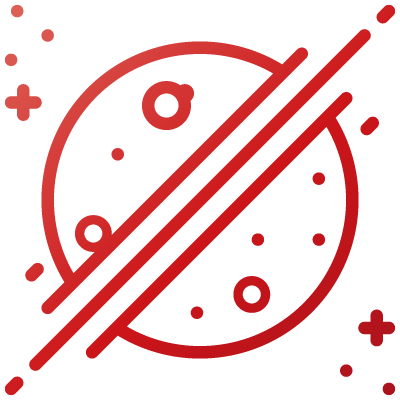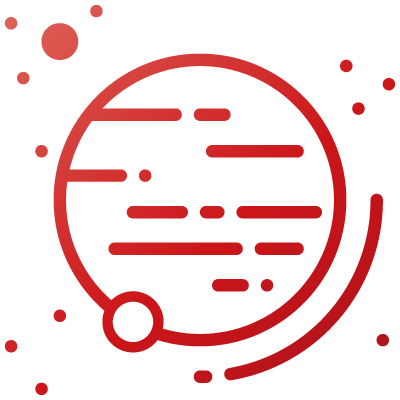 Challenges
Ruby Digital was challenged with designing a website that would provide relevant information to South African business owners, as well as an efficient interface for businesses to interact with customers and visitors online during the Covid-19 pandemic. The overall goal of the project was to create an efficient website with a good customer experience using design best practices, custom tools and user experience feedback. 
This website was also to include resources to assist various business owners with relief funds, as well as a developed eCommerce portal for suppliers to register and sell products through the website. 
The development of a custom Fund Finder tool would provide an overview of a large number of available funding and relief measures for businesses in the Western Cape. Creating a marketplace would connect corporations looking to buy Personal Protective Equipment for their businesses and employees with manufacturers and suppliers. 
Our Solution
Our development team set about building a simple but well-designed website that contained Wesgro's COVID-19 best practices, lockdown level parameters, and further information relevant to businesses.

We designed Support Business's website with the customer experience and SEO in mind. We conducted detailed keyword research. We prioritized the implementation of title tags, ensuring the IP address redirects to the domain name, adding high-resolution pictures with alt tags, optimizing the coding, sitemaps, and URL mappings, and creating and optimizing the Google Analytics Account and the Google My Business account.

The site was to showcase the respective partners and provide internal links to various resources and support pages. These were well setup, along with a banner for awareness and contact assistance.

The main goal of the website was to provide information and resources to businesses. We created a set of FAQs for each industry and developed them on the site. This content can be indexed and found organically through Google searches to increase awareness and readership.
To provide the Fund Finder functionality requested,

we tried looking for an existing information tool that included all the required functionality, but due to the unavailability of such a tool,

we developed this unique tool ourselves

. It provides an overview of a large number of available funding and relief measures, filtering information based on business characteristics, type of support needed, etc. This required a complicated mapping of relevant information to the criteria that are asked in the questioning stage of using this tool in order to display only the information applicable to the inquiry.

We created a unique South African online marketplace platform that connects corporates looking to purchase Personal Protective Equipment for their businesses and their staff with manufacturers and suppliers thereof.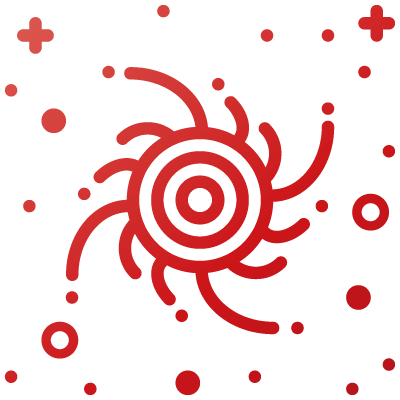 Results
The Support Business website was designed to provide quality information to customers and to provide a platform that is easy to navigate. The website is visually appealing and provides a solid customer experience. With the website being designed with SEO in mind, it generates 34,000 sessions per month and 27,000 monthly visitors, with 71,2% of these figures coming from organic search. The Fund Finder tool page was deemed useful, seeing over 33,000 visits with over 2,700 queries made and answered. The Personal Protective Equipment marketplace was a huge success, with over 200 suppliers registering on the website to promote sales of desperately needed products.