The Best SEO South Africa Has To Offer.




Get Started Today!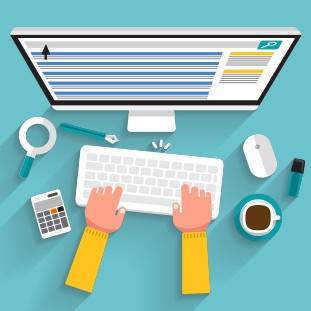 Increased Website Traffic
Ruby Digital's SEO will substantially improve the number of high-quality visits to your website.
The more quality visitors your website receives the more leads and essentially sales you will generate.
With SEO in South Africa you are able to expect sustainable results that your company can rely on for the long term.
Improve Brand Credibility
By ranking well in Google, customers are able to identify that you are leader in your industry.
Why Ruby Digital?
Ruby Digital is an established SEO company in Cape Town & Johannesburg with a proven track record, having achieved success in both the South African search engine optimization market and other highly competitive markets across more than 15 different countries worldwide. Ruby Digital has been able to take that search engine optimization knowledge and apply it to the local niches and businesses with outstanding results.
We're Honest and Results-Driven
If you want only the best SEO South Africa has to offer, Ruby Digital is the marketing agency for you. We are a hard-working, results-driven SEO company that loves what we do. We believe in transparency, and are honest about our strategies and goals. Our SEO services can be tweaked and twisted into a form that benefits your business. We take planning seriously, and our campaigns are aimed at ensuring the highest return on investment by steering away from unfavorable markets, competition and low revenue channels.
Positive Return On SEO Investment
As an SEO agency in Cape Town & Johannesburg , Ruby Digital's focus is not only on search engine rankings but also on an in-depth understanding of your business, enabling us to offer you tailored search engine optimization services, ensuring we drive high quality traffic, improved website visibility and leads that convert. Today, more offline sales are being driven by research conducted on the internet. 86% of consumers use the internet to find a local business in which to make an offline purchase. Whether you are a blue chip company or a small corner shop, you can only benefit by having a presence online. Speak to us today on how we can grow your business!
Testimonials
Ruby Digital has been a great asset to our team. They have a wealth of knowledge in the digital space and are able to assist with various online aspects. They are always willing to assist, explain and train. The team goes out of their way to offer additional support and guidance. They show a real interest in our success which ensures return on investment.
Kidz City has been using Ruby Digital and we have seen our business grow due to our better rankings. I would not hesitate to recommend them to anyone wanting to see their business grow!
You guys are awesome! Professional personalized service, great doing continued business with you. Ruby Digital helped us achieve great sustainable results over a short time frame in an aggressive IT industry.
Our Accreditation's